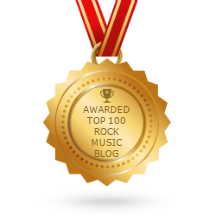 First off, I do appreciate that another site would care enough to rank this site at all. Rankings are all just personal preference. Odds are there are a lot more than 70 blogs/sites better than this one. I guess if you add in the Facebook page and the radio show, maybe then I am 71st.
So while I don't know most of the sites that are on the list, I do know a few and it's good company. I have no idea how what I do compares to what anyone else does because I don't read other sites. It means that if something resembles anyone else, it's completely random. It also proves people with a bizarre alternative to what might exist out there. Or not.
Thank you to Anuj and Feedspot…sounds like Blogspot fucked Feedburner and had a child. I do appreciate it as much as someone like me appreciates things. I assume next year I will fall out of the top 100. That will be my goal!
-Rob